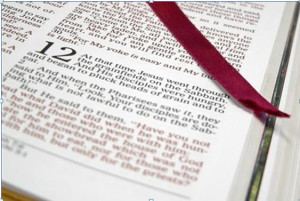 OUR OBJECTIVES & VISION
First Objective
To spread the good news of Jesus Christ to everyone who will hear.
Implementation
Teach and preach the gospel of Jesus Christ in our Sunday Morning Celebration. 2. Create cell groups for Life Application Bible Studies that teach the practical application of God's word. 3. Form outreach teams that will witness to people surrounding the cell groups and the community at large.         To bring the message of salvation with real-life dramas, creative art expressions, music ministry and other       mediums that promote the gospel of Jesus Christ.
Second Objective
To provide ministry to the whole man-the spirit, the soul and the body
​
Implementation
Create an environment that is conducive to praise and worship.  2. Implement a personal fast day for all members at Center of Christ Ministries along with an annual                   consecration.  3. Designate the second Sunday of every month as Family & Friends Day. And create a platform every 5th         Sunday as a day for our youth to highlight their gifts and talents.
Offer programs and special events that promote family fun and fellowship.
Third Objective
To encourage the members at Center of Christ Ministries to go into the part of the vineyard that the Lord has called them into, so that they can provide ministry to God's people.
Implementation
To develop ministries whereby the members can put their hands to the work.
Beyond the Walls Outreach 2. Breakfast of Champions 3. Christ Ordained Created Women 4. Van Ministry 5. Family Life Ministries 6. Kids For Christ Club 7. Family & Friends Fun Nights
OUR SCHEDULE OF WORSHIP & TEACHING
Sunday Morning Education ~ 9:30am Sunday Morning Celebration ~ 10:30am *1st Wednesday, Hope For A Woman's Heart Support Group ~ 6pm Wednesday, Life Application Bible Study~ 7pm Wednesday, Every Man's Battle Bible Study~ 7pm *4th Wednesday, HomeBuilders/10 Great Dates Bible Study ~ 7pm Thursday, Women's Life Application Bible Study ~ 6pm (Ontario)
*These groups meet monthly only on dates indicated
Biography of Pastor James Flowers
THE MAN
James Flowers has been married to his best friend Kathy for 45 years. They shared the privilege of parenting three children, Kenneth, Darron and April who preceded them in death. But as God would have it, Pastor James has become a surrogate to many young people who call him Dad or Pops. He has a deep passion for mentoring young men to become men of leadership, character and integrity through Breakfast of Champions. This man has conducted workshops, seminars and also hosted internet and radio broadcasts teaching the dynamics of relationships. He currently serves as President of the INLAND EMPIRE FAMILY LIFE INSTITUTE. This is a non-profit organization founded by Pastor James and his wife that conducts classes throughout the Inland Empire at no cost to attendees.
THE MINISTRY
Elder Flowers has been an ordained elder for over 30 years in the Church of God in Christ. He teaches the Word of God with clarity and simplicity. In 1997, the Lord made an impression on the heart of this servant leader to plant a church in the Inland Empire. Elder Flowers is now the proud pastor of Center of Christ Ministries in San Bernardino. Pastor James formed a group, MARRIAGE GOD STYLE MINISTRIES in 1987. Through this ministry he has coached, mentored, counseled and helped hundreds of individuals understand healthy relationships and covenant marriage.
THE MUSIC
Pastor James has been called "Doc" by those who have known him over the years because he is an accomplished musician and psalmist. He served many years as Minister of Music for Great I Am Church in Pomona. In the 80's Pastor James formed a vocal group called "God's Song" which actually made a recording of original compositions. Some years later, three instrumental CDs were released by Pastor James as well. He is known throughout the Inland Empire as a musician who loves to usher people into the presence of God with his anointed style of worship.
Autobiography of Kathy Flowers
Kathy Flowers has served in ministry for more than thirty-five years. She currently serves alongside her husband as co-pastor at Center of Christ Ministries in San Bernardino. She has also served as Director of Children's Ministry for the last twenty-three years.
Because of her love for children, Kathy is vice president of Leading Ladies International, Inc. This organization serves children ages 0-5 through collaboration with First5, San Bernardino. Leading Ladies reaches out to parents, caregivers and the community to bring awareness that early literacy is vital to the success of a child's educational career.
In 1987, Kathy and her husband founded, "MARRIAGE GOD'S STYLE" which teaches basic biblical principles to engaged and married couples. Through this ministry they have conducted workshops, seminars and offered private counseling in their home. They also hosted, "KEEP YOUR HEART", a radio broadcast that provided teaching tips on how to safeguard the passion of a covenant relationship with your spouse.
Most recently, the Flowers founded the INLAND EMPIRE FAMILY LIFE INSTITUTE, a non-profit organization that implements relationship education through several curriculums. Individuals, couples and families learn effective communication skills, empathy, bonding and how to lovingly support one another. FAMILY LIFE INSTITUTE provides healing and restoration through learning relationship skills for families that have been fractured and torn apart.
Kathy has hosted "HOPE FOR A WOMAN'S HEART", via the radio and also the internet. The internet broadcast reached women in over 27 countries. The ministry extended words of encouragement and brought hope to hurting and wounded hearts for women in metropolitan cities as well as remote villages. It is and continues to be Kathy's desire to bind up the wounds of women who are afflicted, abused and discouraged with the soothing oil of God's anointed Word. Through these broadcasts Kathy has fulfilled a prophecy that was spoken to her over twenty-five years ago through her former pastor, Elder Alcide Green. HOPE FOR A WOMAN'S HEART is now in the stage of bringing women together in the form of support groups, luncheons, art therapy and "girl gatherings."
Kathy feels blessed to share love, friendship and marriage with her best friend and mentor, Elder James Flowers for the last 43 years.
"Show me Your ways, O Lord. 
Teach me Your paths. 
Lead me in Your truth and teach me.
For You are the God of my salvation. 
On You I wait all the day long."  Psalm 25: 4-5